The only totally secure way to share, store and collaborate in the cloud.
Our end-to-end encrypted, secure-by-design platform means no unauthorised party, including us, has access to your confidential and sensitive data.
DekkoSecure is now global
Just like other successful Australian technology innovations such as Wi-Fi, Google Maps, and the bionic ear, Dekko has taken our cutting-edge data protection solutions to the world. Our mascot, the Koala, is a tireless global defender of information security and privacy. It is also uniquely Australian. Rest assured, wherever you are in the world, we're dedicated to the protection of your shared, confidential, and sensitive data.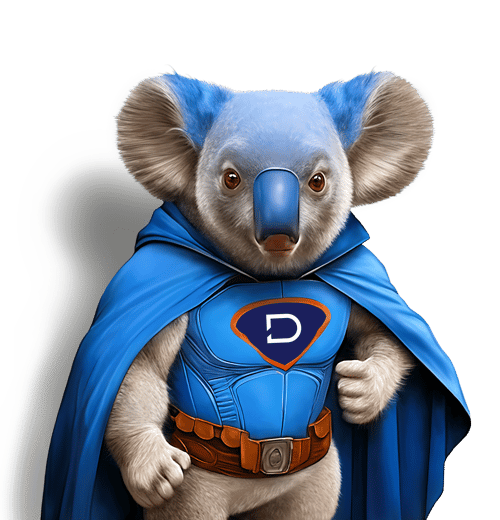 Endorsed by Government, and trusted by the most security-conscious organisations globally
Five powerful tools on one platform secures your entire workflow, not just part of it

Share
Share protected-level and sensitive files securely.

Sign
Sign legally-binding documents with complete audit trail.

Edit
Live edit documents with multiple parties in real time.

Mail
Communicate with encrypted mail in total privacy.


Conference
Video conference with guaranteed security and privacy.
We make it even safer to share, sign and collaborate inside and outside your organisation
Our ultra secure file sharing and signing platform features a unique end-to-end encryption, key management system which means:
There is no need for third-party integrations
There is no need for internal IT support or management
There is no possibility of unauthorised decryption
WE GUARANTEE YOUR COMPLETE SECURITY
Our easy-to-use all-in-one platform manages your entire workflow
Our state-of-the-art platform is essentially 5 tools in 1 to guarantee your security, end-to-end. Everything happens within our platform which means:
Increased traceability and auditing - everything is recorded
No security risks due to third-party integrations
YOUR ENTIRE WORKFLOW MANAGED BY ONE PLATFORM
Our zero knowledge and zero trust guarantees no unauthorised party can access your data, not even us
Our secure-by-design protocols guarantee that no one, not even us, can access your data without your explicit authorisation. All data on the platform is end-to-end encrypted and is only unencrypted when the intended, verified and authorised recipient accesses it.
THERE IS ZERO POSSIBILITY OF UNAUTHORISED ACCESS
Maintain control and satisfy compliance requirements with data sovereignty
Ensure your confidential data is stored in a jurisdiction of your choice to ensure jurisdictional control and regulatory compliance.
YOUR DATA STORED WHERE AND HOW YOU NEED IT
What our customers say about us

DekkoSecure has a very strong encryption focus, a user friendly gateway and we can send large files securely without breaching IT security rules. It replaced a very manual and time consuming process using FTP encryption and keys.
There are many solutions enabling quick data transfers, but they lack transparency and auditability. And they don't have a security-first design. For us, auditability is the key feature with DekkoSecure eSignatures, that others don't allow for.
DekkoSecure file sharing is a great asset for us - a must-have. Providing my clients with end to end security and audit trails is a key identifier. Within our organisation, we do have workarounds, but DekkoSecure file sharing is push button easy to deploy & use.
Share, sign and collaborate in the safest way with one easy-to-use,all-in-one platform that manages your entire workflow